Current & Upcoming Events
The Sydney Institute for Psychoanalysis
presents
BION's BEGINNINGS
A Series by Paul Schimmel
Seminar 1 - The catastrophes: boarding school and World War I
Seminar 2 - The catastrophes: between the wars and World War II
Seminar 3 - The group mind and the mind as a group
Seminar 4 - Whose psychosis is it anyway?
Seminar 5 - An Indian summer
In order to evaluate any particular theory we must be able to consider it as, in Wilfred Bion's words, a 'thought without a thinker'. We must be able to evaluate it upon its own merits and independently of the thinker who formulated the theory. Nevertheless it is also true that we can gain understandings about how a theory has come into being through consideration of the life experiences of its thinker.
These seminars will attempt to trace the influence of aspects of Wilfred Bion's life experience in the development of his thinking and theory. There will be substantial readings, and 2 weeks has been allowed between seminars for this reason.
Paul will offer a short paper of about 30 minutes to begin each seminar. The remaining hour will be given to discussion of the paper and readings.
The seminars may be of interest to those clinicians and others who have a particular interest in, or a beginning acquaintance with, Bion's work.
Paul Schimmel is a psychiatrist and psychoanalyst, with a particular interest in the work of Wilfred Bion
Limited to a maximum of 12 participants
May 2, May 16, May 30, June 13, June 27
8pm to 9-30pm
Sydney Institute for Psychoanalysis
5 Penshurst Street, Willoughby
(downstairs room)
$300 (+ GST) for 5 lectures
For all enquiries about booking please contact Paul Schimmel: pschimmel51@gmail.com
---
CINICAL LECTURES: THE HEALING PROCESS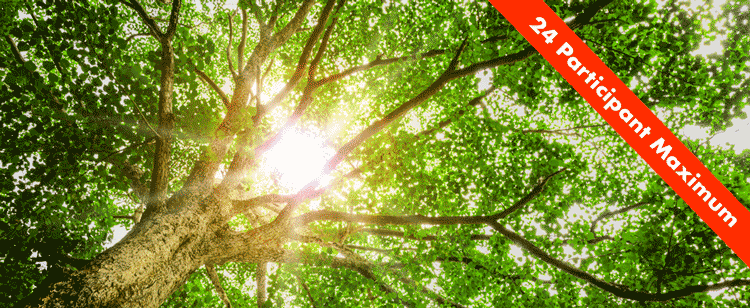 A Ten Lecture Series by Neville Symington
People come to a psychoanalyst or a psychotherapist because they are looking for the solution to a problem; they want to be healed of something that is obstructing their lives. These lectures look at this issue and formulate the principles necessary to bring about healing, bring about new development in their personality.
Healing the Mind – What is the Process ?

Healing the Mind – What is the Healer's Task ?

What happens at the Moment of Healing ?

Where is the medicine of healing in Psycho-Analysis ?

Not-I

How autism thwarts the making of a Relationship ?

Reverie

The Standard of Sanity

Paranoia

The Growth of Personal Knowledge
The lectures to be held consecutive Wednesdays at 8.00 to 9.30pm
31st January 2018
7, 14, 21 & 28 February
7, 14, 21 & 28 March
4st April
---
A Father is Being Beaten
A Paper by Rosine Jozef Perelberg
Rosine Jozef Perelberg's clinical and theoretical interests center on sexuality, borderline psychopathology, hysteria, violence, dreaming, daydreaming, different forms of mental representations, temporality, paternal function and theory of technique in psychoanalysis. For 18 years she was coordinator of the Freud Seminars for the MSc in Theoretical Psychoanalytic Studies at University College London; she also coordinates the seminars on Sexuality at UCL.
I will suggest that the phantasy of 'a father is being beaten' and its transformations emerges for certain male patients as a result of the work of analysis and becomes a potential appropriation of the (symbolic) father. The symbolic beating of the father takes place at the threshold between an anal-sadistic organization and the oedipal situation. The phantasy of the 'father being beaten' does not necessarily mean that it is the father who is explicitly being beaten.
It is a construction derived from the free associations and dreams, in the analytic encounter, reached through the work of interpretation. Detailed material of sessions of the five times a week analysis of one of my patients will be presented.
This will be contrasted with material from four other analyses of male patients where the 'father being beaten' phantasy was not achieved. The common feature in all these other configurations is a foreclosure in the relationship to the father and a lack of an internalization of the paternal function as a symbolic capacity.
It is my suggestion that this absence of the father in its symbolic function is then sexualized in a fusionbetween life and death drives.
This paper is part of a series of several papers published on the paternal function that have been gathered in the book Murdered Father, Dead Father: Revisiting the Oedipus Complex (2015). New Library of Psychoanalysis, London: Routledge
Perelberg, R.J. (2011). 'A Father is Being Beaten': Constructions in the Analysis of Some Male Patients1. Int. J. Psycho-Anal., 92(1):97-116
There is a 20 minutes film about this paper in the Top Authors section of pep web: Perelberg, R.J. (2017). Rosine Jozef Perelberg on "A Father is Being Beaten": Constructions in the Analysis of Some Male Patients . PEP/UCL Top Authors Project, 1(1):19
Tuesday 27th March at 8pm to 9.45pm
Live Event: Johnson Room, Crows Nest Community Centre
2 Ernest Place Crows Nest 2065
or by Video Conference (link up via zoom): we will send you the link before the date
Tickets for the live event or the video conference: $55
Registration via Trybooking (click here)
Enquiries: Karyntodes@gmail.com
---